Stop smoking with hypnosis is available in Watford, Hertfordshire.
Do you want to stop smoking for good?*
Stop Smoking hypnosis is regarded as the most effective method to stop smoking by the British Medical Association. Studies show that hypnosis for quitting smoking outperforms all other methods including patches and other forms of nicotine replacement therapy.
Hypnotherapy to stop smoking is safe, quick and effective. So if you genuinely want to stop smoking contact us today, it could be the best decision you make this year!
"Hypnotherapy is more effective than nicotine replacement therapy for smoking cessation." (Complementary Therapies in Medicine)
Email rebeccca@themindsetclinic.co.uk or Call 07803 603 882 now to see how you could start to live a happier healthier life.
CLAIM YOUR FREE STOP SMOKING HYPNOSIS CONSULTATION WORTH £50
We offer a free 30 minute telephone consultation to assess your commitment and level of motivation to become a non-smoker. This is an important stage for you and for us. We decide if you are ready and committed to give up smoking so that you do not waste your time or money. We will not recommend that you proceed unless we believe that you have the motivation to succeed. Once you commit to becoming a non-smoker we will send you a pre-session task to complete before the stop smoking hypnosis session. If you are unable to complete the task we will delay the session until you have. If you are unable to complete the pre-session task within 4 weeks we will give you a full refund.
STOP SMOKING IN ONE SESSION**
Whilst we aim to break your smoking habit in one stop smoking hypnosis consultation results do vary between people. Further sessions may be required if there are underlying psychological causes for your smoking that you wish to address. We include a free support session for up to 6 months in case you need it. We also provide a free audio track to strengthen the suggestions given in the session. Find out more – Telephone 07803 603 882 or Email rebecca@themindsetclinic.co.uk
** Some people may require more than 1 stop smoking hypnosis session and individual results may vary from person to person.
ADVANCED STOP SMOKING SESSIONS
Our advanced stop smoking hypnosis sessions are tailored just for you. We don't do group sessions as research shows a one size fits all approach is not as effective as one on one. We look at what you enjoy about smoking and the role it plays in your life. We don't lecture you and tell you off because research shows that even when people know the dangers of smoking that doesn't motivate them to give up.
WILLPOWER ALONE IS INEFFECTIVE FOR STOPPING SMOKING
"Hypnosis is the most effective way of giving up smoking, according to the largest ever scientific comparison of ways of breaking the habit. Willpower, it turns out, counts for very little." (New Scientist)
The addiction potential of nicotine is about the same as heroin according to the National Institute on Drug Abuse.  This is why willpower alone is unlikely to work. Statistics show going "Cold Turkey" it's the least effective way of quitting smoking. For every 100 smokers who quit using willpower only 3 to 5% will remain non-smokers for 12 months. However hypnosis and NLP have been shown to be the most effective method to break the rituals associated with smoking and replace the pleasure you gained from cigarettes.
Rebecca Sanderson is a qualified Stop Smoking Hypnotist and provides bespoke treatment plans for people wishing to give up smoking for good. Like others who have successfully quit smoking, you could benefit from the latest techniques in hypnotherapy and NLP for stopping smoking too. No matter how many cigarettes you smoke or how many years you have been a smoker our stop smoking formula is highly effective.*
NO CRAVINGS OR WITHDRAWAL SYMPTOMS**
Do you want to use hypnosis to give up smoking for good and enjoy the peace of mind that you could have:
No interest in smoking
No withdrawal symptoms
No cravings
No weight gain
No fear of failure
WHY IS NOW THE RIGHT TIME TO STOP SMOKING?
Unless you commit to make the decision to quit smoking today you will always find an excuse for why it's not the right time so perhaps you are thinking that now is as good a time as any to decide to become a non- smoker.
THERE ARE 3 EASY STEPS TO BECOMING A NON-SMOKER.
Step 1. Decide that you are going to become a non-smoker today.
By reading this website you have already shown that you are interested in stopping smoking.  You know the benefits and want to quit cigarettes for good. You want to become a healthy non-smoker.
Step 2. Book your Stop smoking hypnosis session with The Mindset Clinic now.
We see a number of people for smoking cessation and appointments can get booked up quickly. So to secure your session at a time that is most convenient for you contact us today by email rebecca@themindsetclinic.co.uk or by calling 07803 603 882 now.
Step 3. Attend our Watford stop smoking Clinic 
Once you have made your appointment to attend our relaxing and enjoyable stop smoking session. You might just begin to wonder why you didn't do it sooner. The sessions last approximately 2 1/2 hours.
We help people from all over Watford and the surrounding areas of Rickmansworth, Chorleywood, Northwood, Croxley Green, Stanmore, Radlett and St Albans to give up smoking for good.* We can also offer appointments in central London by appointment too.
WHAT ARE THE BENEFITS OF GIVING UP SMOKING?
Besides the health benefits you should start to smell more attractive and it could save you well over £3,000 a year if you smoke 20 a day. Just imagine what you could treat yourself to with the money you will save…
Furthermore the government have plans in place to raise cigarettes to £15 a packet by 2020 so make the decision to quit now and you could save over £16,000 before the plans are even introduced otherwise your habit could cost you over £5,000 a year.
You are likely to feel fitter and healthier as a non-smoker. You may find it easier than you think to quit smoking with The Mindset Clinic.** Your friends, family and work colleagues might benefit too as you are likely to be more pleasant to be around when you stop smelling like an old ash tray.
THE BENEFITS OF BECOMING A NON-SMOKER USING HYPNOSIS
So what is it worth to you to become a non-smoker? How will you benefit? What will you be able to do?
Using hypnosis and NLP to stop smoking the rewards are often instant.** The people we have successfully helped to stop smoking tell us that they instantly feel healthier, instantly feel happier, and have a sense of pride and achievement immediately. Going cold turkey, using nicotine patches or vaping may well not have the same effect.
Stop smoking sessions at The Mindset Clinic are £247 for a 2 1/2 hour session. So in less than a month the session could have paid for itself if you are a 20 a day smoker. Once you confirm your appointment you will be sent a pre-session questionnaire and a pre-task to complete. A further follow up session is included in the price if required and is valid for 6 months from the date of the first appointment.
The Mindset Clinic provides stop smoking therapy to the people of Watford, Bushey, Rickmansworth, Chorleywood, Croxley Green, Ruislip, Northwood Stanmore, Radlett, St Albans, Elstree, Hemel Hempstead, Berkhamsted and Tring.
If you want an easy, safe and cost effective way to stop smoking with immediate tangible benefits** please email rebecca@themindsetclinic.co.uk or call 07803 603 882.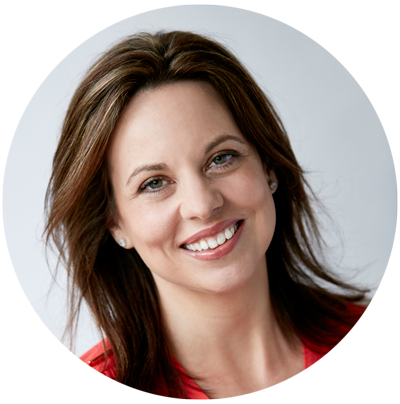 REBECCA SANDERSON
Director of The Mindset Clinic
CLICK HERE TO CONTACT ME
---
Or fill in the contact form below and I will get back to you as soon as possible…
DISCLAIMER:
This site does not provide medical advice. Any medical questions should be directed to your personal doctor. The content is for informational purposes only. Consult with your Doctor (GP) on all medical issues regarding your condition and its treatment. Always seek the advice of your medical professional before making any changes to your treatment.
*Whilst we promise to do our best to help you each individual responds differently so we tailor your therapy to best match your needs, individual requirements and personality type. We make no guarantee that we can solve your issues. It is our intention to help you to help yourself, by facilitating a deep understanding and awareness of what is actually troubling you and helping you to empower yourself to make the appropriate changes. We help you to facilitate change we do not wave magic wands!
** Some people may require more than 1 stop smoking hypnosis session and individual results may vary from person to person.