Transformational Life
Coaching
The Mindset Clinic is pleased to announce that we are now able to offer FACE TO FACE consultations again.
Online video consultations are also still available.
The Mindset Clinic offers Transformational Life Coaching,  in Watford, Hertfordshire, London and via Skype.
Life Coaching – Who needs a Life Coach?
Life coaching  is for people like you who maybe facing these kinds of setbacks in certain areas of their life, For example:
Work-life balance
Relationships
Career or role change
Personal development
Stress and time management
Interpersonal communication
Confidence and self esteem
Reaching career plateaus
As a qualified Transformational Life Coach, Rebecca helps clients gain clarity about what's holding them back and then puts strategies into place to make positive changes. Transformational Life coaching is definitely for you, if you would like help:
Becoming 'unstuck'
Making decisions
Tackling problems
Feeling happier
(Re)gaining focus
Clarifying what you want
Reaching specific goals
Increasing motivation
Life Coaching – why would you need a Transformational Life Coach?
It can be hard to work out what to do first when we're faced with problems to solve. The pressure of stress, deadlines, emotions and consequences can all cloud our judgement.
Rebecca can help you to work out answers to those tricky questions and challenges that you are facing and help you to make plans for positive change.  As a hypnotherapist and master lifecoach, Rebecca is  skilled at listening carefully and asking helpful and thought-provoking questions. She could help you to:
See situations with a fresh perspective so that you are aware of how you can surmount your problems
Find your talents and strengths
Remove any self-limiting beliefs and change unhelpful thinking styles
Stop ineffective behaviour
Prevent self sabotage patterns
Armed with more confidence, self-awareness, self-belief and strategies, Rebecca can help you to make positive and long lasting change so that you can start living the life you want.*
"A coach is someone who tells you what you don't want to hear, who has you see what you don't want to see, so you can be who you've always known you could be" – Tom Landry
Whatever your situation we probably have the Life Coaching  and Business Coaching expertise to help you achieve more from life.
If you are an employer looking for Business Coaching please check out our Mindset For Business Programme.
PERSONAL TRANSFORMATIONAL LIFE COACHING PACKAGES FOR ALL BUDGETS*
If you are an individual looking for bespoke personal life coaching packages or one off sessions please see below.  Many people who could really benefit from life coaching dismiss it thinking it is not affordable. That's why Rebecca has developed a range of options to suit your budget, time frame and aspirations. Now you really have no excuse to change!
60 min Life Coaching Consultation
Our 60 minute life coaching consultations are great for people who are short on time. The Mindset Clinic offers a one hour face to face or Skype consultation for those who are unable to travel to Watford, Hertfordshire or London. Coaching via Skype is particularly popular for international clients and we can usually accommodate different time zones. Simply email to arrange an appointment stating which time zone you are in and what you would like us to help you with. We'll get back to you with our availability.*
120 min Life Coaching Consultation
Many people prefer a longer face to face consultation for life coaching. We recommend a 2 hour session as it gives more time to un-pack the problem, get to the root of it and is better value for money as you are likely to need less sessions. Many people come to us not knowing what they want from life, they just know that they don't want the one they have right now. They suffer from procrastination and lack motivation. We will help you clarify and define your goals so that you can choose which path you want to follow. We will teach you techniques to help increase your confidence and motivation.*
COURSE OF 6 LIFE COACHING SESSIONS
We offer a saving for those who want to commit to a block of life coaching sessions. This is good for people who really want to commit to the process of long term change and are keen to develop in many areas of their life.*
PERSONAL BREAKTHROUGH SESSION
A Personal Breakthrough session is an intensive full day of 1 or 1 coaching for people who want to find a quicker way to achieve the all-important changes in their life that have been holding them back. The sessions could help you to achieve major breakthroughs in areas of your life. They are great for people who have tried unsuccessfully to resolve problems perhaps because of limiting beliefs, limiting decisions or because of fears. For those who are interested in developing their true potential more information about Personal Breakthrough sessions can be found by clicking this link.*
VIP Life Coaching Programme
The Mindset Clinic offers a premier VIP coaching programme for those who would like life changing results. This bespoke service is designed to create profound change across a short time period. Perhaps they have targets or goals to hit within a short time frame and need someone to help them to accelerate their personal development.
This package offers incredible value for money. Rebecca offer's a whole month of her time totally dedicated to you. This is a great way to work if you need someone to motivate you and help keep you on track. If you want to see fast life changing results then this is the package for you.*
You will get an exclusive and intensive 1 day face to face consultation (6-8 hours). This will help you breakthrough any barriers that have been preventing you from reaching your goals. Plus you will get priority email, telephone and Skype consultations with Rebecca to support you along the way (not including weekends or bank holidays). Rebecca is very selective as to who she accepts on to the VIP coaching programme given the considerable investment of her time. If this sounds like the package for you then get in touch to start your transformation.
" The distance between the life you have now and the one you want is called action." 
If you would like to find out more please email rebecca@themindsetclinic.co.uk or call 07803 603 882 TODAY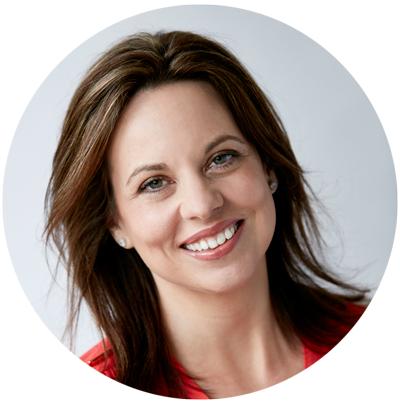 REBECCA SANDERSON
Director of The Mindset Clinic
Transformational Life Coach
CLICK HERE TO CONTACT ME
---
Or fill in the contact form below and I will get back to you as soon as possible…
*DISCLAIMER:
This site does not provide medical advice. Any medical questions should be directed to your personal doctor. The content is for informational purposes only. Consult with your Doctor (GP) on all medical issues regarding your condition and its treatment. Always seek the advice of your medical professional before making any changes to your treatment.
 
Whilst we promise to do our best to help you each individual responds differently so we tailor your therapy to best match your needs, individual requirements and personality type. We make no guarantee that we can solve your issues. It is our intention to help you to help yourself, by facilitating a deep understanding and awareness of what is actually troubling you and helping you to empower yourself to make the appropriate changes. 
Results may vary from person to person.