Anxiety and Stress Management Specialists
The Mindset Clinic is pleased to offer both Face to Face  and online therapy consultations.
Anxiety and Stress specialists – The Mindset Clinic in Watford and Radlett, Hertfordshire.
"For nearly a decade I battled with severe anxiety. I wanted to understand how I wasn't getting better. In my search for finding a way to manage my anxiety I discovered the techniques that I now use to help others. I was so amazed that I retrained and set up The Mindset Clinic. I know all too well what its like to suffer the debilitating effects of anxiety and my treatment plans are based upon what helped me and many others".*  Rebecca Sanderson
How common is anxiety?
Anxiety is thought to be the most common mental health problem in the western world. Twice as many women than men are affected and it's most likely to occur to people in their 20's. Unresolved anxiety can lead to depression, phobias and Obsessive Compulsive Disorder OCD.
Can we help you manage anxiety?
Most people experience slight feelings of anxiety and worry several times throughout their lifetime.  It's normal. Feelings of worry and anxiety are perfectly typical reactions to the daily pressures of life. However, if you are suffering regular occurrences, panic attacks and other physical symptoms we could help you to start to feel  calmer and more in control.*
Maybe you are experiencing anxiety or nerves in relation to a specific up coming event, for example, an exam, a job interview, or getting the results back from a medical test. We can teach you how to think differently about the pressure and stresses of the event so that you can start to look forward to it or at least remain calm.*
Perhaps financial issues or concerns about a loved one becoming ill are troubling you. Again we can teach you effective ways to deal with the pressures and stress of challenging times so that you can start to feel more empowered.*
Can we help you to feel more in control?
For some people the feelings of worry or anxiety can start to become intrusive if they are affected on a daily basis and where the moments of anxiety start to dominate someone's thoughts, actions or health. This can lead to health anxiety, Obsessive Compulsive Disorder. OCD or depression.*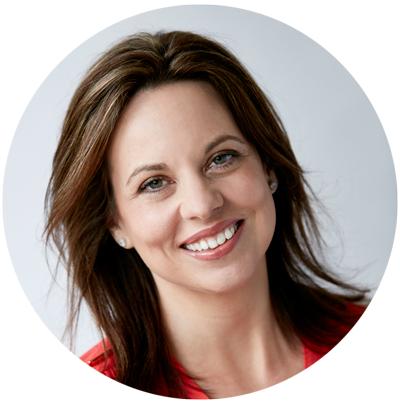 REBECCA SANDERSON
Director of The Mindset Clinic
CLICK HERE TO CONTACT ME
---
Or fill in the contact form below and I will get back to you as soon as possible…
As a long-term condition, anxiety can make you feel worried about a very wide range of issues, rather than your anxiety or fear relating to one specific issue.  You may find that you are anxious most days and may not be able to remember the last time you were able to properly relax. You may notice that you have become more serious and have stopped having fun. It may impact your sex life and your relationship with others as you snap more easily or get an increased sense of impatience.
Symptoms of anxiety are many and varied, for example:-
Feeling "on edge"
Restlessness
Sense of dread
Increased sensitivity to events on the news
Difficulty concentrating
Irritability
Impatience
Being easily distracted
Dizziness
Fatigue
Lethargy
Pins and needles
Numbness
Irregular heart beat (palpitations)
Heaviness in chest and difficulty breathing
Muscle aches
Dry mouth
Excessive sweating
Shortness of breath
Stomach ache
Headache
Diarrhoea
Excessive thirst
Frequent urination
Painful or missed periods
Difficulty in falling, or staying, asleep
Hair loss
Dry eyes
It is always advisable to see your GP for a proper diagnosis to be sure that the symptoms you are experiencing are due to feeling anxious and not another underlying cause.
ANXIETY AS A SYMPTOM
Anxiety can also be a symptom for many other conditions. For example, panic disorder, phobias, PTSD (post-traumatic stress disorder) and depression, IBS (irritable bowel syndrome).  The content below will be equally relevant for someone who has one of these conditions, so please do contact us at The Mindset Clinic if you have any questions.
PERFORMANCE ANXIETY
If you are suffering with mild anxiety related to a specific upcoming event, for example, giving a speech, sitting an exam, having an operation, then hypnotherapy can help enable you to relax so that you may feel more in control and reduce your sense of fear.
Hypnotherapy may help provide you with a greater sense of self; it may boost self-confidence and self-esteem and increase your self-belief. We will teach you how to have a strong visual image of yourself being calm and self-assured in your upcoming event as well as teach you techniques that may help to reduce anxiety.*
At The Mindset Clinic in Watford, Herts we specialise in reducing stress and anxiety effectively and rapidly so you may only need a few breif sessions before your upcoming event to feel totally in control.*
Generalised Anxiety Disorder
Perhaps you have been given a medical diagnosis of anxiety or Generalised Anxiety Disorder (GAD) or you are experiencing anxiety as a result of Depression?  Maybe your anxiety is starting to effect the way you live your life?  Possibly you are experiencing panic attacks?  Perhaps you are worried all the time and just don't understand why?  Or maybe you would like to feel less fearful about the future?  In these circumstances it is likely that you would benefit from a course of hypnotherapy and NLP. We do use CBT (Cognitive Behavioural Therapy) however we have found that it is more effective to use a hypnotherapeutic approach first to neutralise the underlying cause of the anxiety. Once this has been achieved then techniques can be taught to cognitively (or consciously) address the issue.*
PANIC ATTACKS
Panic attacks can come on suddenly and can be very frightening. Some people panic because they think the irregular heartbeats are a sign of a heart attack. This causes them to panic even more. Hyperventilating is very common during a panic attack which can lead to shortness of breath. The cause can be unknown. Some people get confused because they experience the panic attack when they are in bed or watching TV rather than when they are stressed. We can teach you techniques to stop a panic attack quickly.
How Hypnosis and Hypnotherapy Help Anxiety
Hypnosis in itself is wonderfully relaxing and can help reduce  anxiety symptoms and stress levels.*
The Mindset Clinic specialise in the treatment of anxiety and stress so you can be confident you are in safe and competent hands.
Rebecca Sanderson the founder of The Mindset Clinic suffered with the debilitating effects of anxiety for several years. It was her search for a drug free treatment approach that led her to discover the benefits of using NLP and hypnotherapy to help her reduce her anxiety.* She was so impressed with the results she personally experienced she decided to retrain and pass on this help to others. Rebecca is a Clinical Hypnotherapist and Master NLP practitioner and has developed techniques to help people rapidly overcome anxiety and start to live a happy healthy life. Please see our testimonials.*
Bespoke Treatment Plan
The Mindset Clinic takes a client focused approach which means you will get a bespoke treatment plan specifically tailored for your individual issue.  We will help resolve your unhelpful anxieties, leaving you free to enjoy a more fulfilled and relaxed approach to life in the future. We will also teach you techniques that you can use yourself so that you can feel more in control.*
The Mindset Clinic provides professional therapy and coaching services to the people of Watford, Bushey, Rickmansworth, Chorleywood, Croxley Green, Ruislip, Northwood Stanmore, Radlett, St Albans, Elstree, Hemel Hempstead, Berkhamsted and Tring.
If you would like to find out more please email rebecca@themindsetclinic.co.uk or call 07803 603 882.
*DISCLAIMER:
This site does not provide medical advice. Any medical questions should be directed to your personal doctor. The content is for informational purposes only. Consult with your Doctor (GP) on all medical issues regarding your condition and its treatment. Always seek the advice of your medical professional before making any changes to your treatment.
Whilst we promise to do our best to help you each individual responds differently so we tailor your therapy to best match your needs, individual requirements and personality type.  We make no guarantee that we can solve your issues. It is our intention to help you to help yourself, by facilitating a deep understanding and awareness of what is actually troubling you and helping you to empower yourself to make the appropriate changes. We help you to facilitate change we do not wave magic wands!
Results may vary from person to person.