Therapy For Generalised Anxiety Disorder
 The Mindset Clinic is pleased to offer both Face to Face  and online therapy consultations.
Therapy For Generalised Anxiety Disorder, GAD- The Mindset Clinic in Watford, Hertfordshire.
"For nearly a decade I battled with severe anxiety. I wanted to understand how I wasn't getting better. In my search for finding a way to manage my anxiety I discovered the techniques that I now use to help others. I was so amazed that I retrained and set up The Mindset Clinic. I know all too well what its like to suffer the debilitating effects of anxiety and my treatment plans are based upon what helped me and many others".*  Rebecca Sanderson
Treatment for Generalised Anxiety Disorder
If you are suffering with Generalised Anxiety Disorder, or GAD as it is often called, you are most likely to have been feeling anxious for some time. People with Generalised Anxiety Disorder tend to feel uneasy most of the time and worry about a wide range of situations rather than something specific.
Its likely that you will feel anxious most days and find it difficult to focus on specific tasks. The thought of relaxing is often uncomfortable and you may find it difficult to switch off.
Your head will be full of thoughts and just as one thing is resolved you tend to find something else to worry about.
This can lead to feeling exhausted and in turn can cause a weakened immune system making you prone to illness.
Generalised Anxiety Disorder does not tend to resolve itself. Left untreated, Generalised Anxiety Disorder tends to get worse over time.
What is the best treatment for Generalised Anxiety Disorder, GAD?
Medication and CBT (Cognitive Behavioural Therapy) is widely recommended by many health practitioners. However, at The Mindset Clinic we treat Generalised Anxiety Disorder with the combined use of hypnotherapy and NLP. We do use CBT (Cognitive Behavioural Therapy) however we have found that it is more effective to use a hypnotherapeutic approach first, to neutralise the underlying cause of the anxiety. Once this has been achieved then techniques can be taught to cognitively (or consciously) address the issue.*
Get in touch today to book your free 30 minute free consultation to discuss how The Mindset Clinic can help you to overcome generalised anxiety disorder.
Unresolved anxiety can lead to depression, phobias and Obsessive Compulsive Disorder OCD.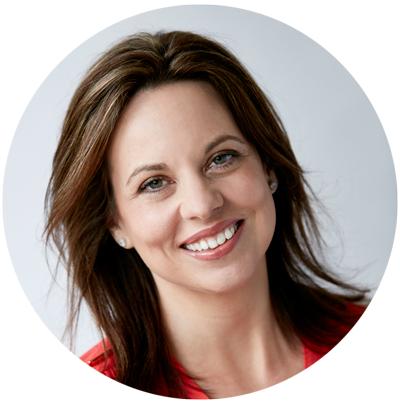 REBECCA SANDERSON
Director of The Mindset Clinic
CLICK HERE TO CONTACT ME
---
Or fill in the contact form below and I will get back to you as soon as possible…
*DISCLAIMER:
This site does not provide medical advice. Any medical questions should be directed to your personal doctor. The content is for informational purposes only. Consult with your Doctor (GP) on all medical issues regarding your condition and its treatment. Always seek the advice of your medical professional before making any changes to your treatment.
Whilst we promise to do our best to help you each individual responds differently so we tailor your therapy to best match your needs, individual requirements and personality type.  We make no guarantee that we can solve your issues. It is our intention to help you to help yourself, by facilitating a deep understanding and awareness of what is actually troubling you and helping you to empower yourself to make the appropriate changes. We help you to facilitate change we do not wave magic wands!
Results may vary from person to person.